Top list Andaman and Nicobar Islands tourism Places 2022

Andaman and Nicobar are literally places of true beauty enchantment. Not only is it blessed with stunning beaches, it also crowns India in terms of biodiversity.
For some it is a place to contemplate the magnificent natural beauty and seek solace, for others it is a treasure trove of exciting adventures.
For some, it is an inspiration for creating great art, and for others, it is a place where they cherish their moments of togetherness.

Regardless of their beauty, Andaman and Nicobar have always attracted different types of tourists. Beautiful nature reserves and national parks, wonderful beaches, museums, pristine jungles and mangrove forests make Andaman and Nicobar tourism so interesting and attractive.

The Andaman and Nicobar Islands are well worth a visit for an unforgettable vacation.

Havelock Island
Barren Island
Cellular Jail
Chidiya Tapu
Ross Island
Wandoor Beach
Jolly Buoy Island
Mount Harriet National Park
Saddle Peak
Red Skin Island

Havelock Island – Andaman and Nicobar Islands tourism Places 2022

Havelock Island or Swaraj Island is one of Andaman's most popular destinations. It is a wonderful paradise of white beaches, lush forests, amazing marine life and beautiful coral reefs. Radhanagar Beach, Vijayanagar Beach and Elephant Beach has three wonderful beaches.

The azure waters of the stunning Andaman Sea, the sparsely populated and lush tropical greenery a perfect landscape that can only be imagined in dreams or seen in movies.
If you're looking for a secluded spot full of beauty and tranquility, you need to visit Havelock Island for a relaxing beach vacation in Andaman.

Radhanagar Beach – Voted one of the best beaches in Asia by Time magazine. He is one of the best beaches in Andaman. Vijayanagar Beach – He one of the best beaches for great water sports.

Kayaking, scuba diving, trekking and bird watching are some of the best activities to enjoy here. Elephant Beach – This beautiful beach is famous for snorkeling, jet skiing and kayaking.
Read Article : 20 Best Places to Visit in Meghalaya in 2022

Barren Island – Andaman and Nicobar Islands tourism Places 2022

Did you know that Barren Island is home to India's only active volcano? Located on an active tectonic plate in the Andaman Sea, the barren island is one of the most unique tourist attractions you'll ever see. Only visible from afar. The last volcano erupted here in 1994-1995.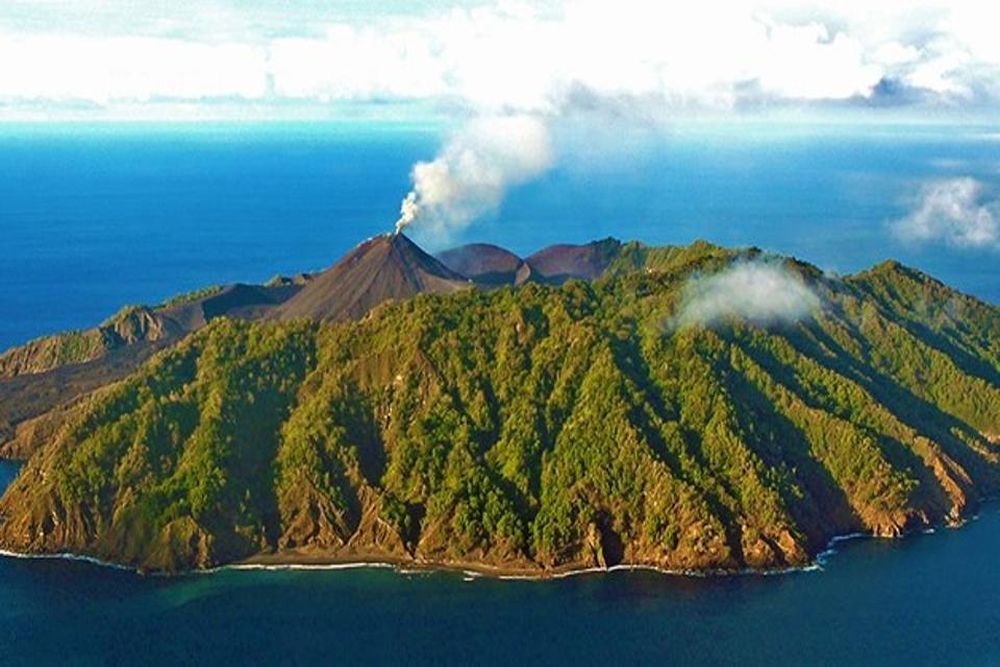 From your ship, you'll witness a mesmerizing view of the smoking volcano. As the name suggests, this uninhabited place takes your travel experience to another level. It also requires a visitor permit from the Forest Service.

The enchanting waters around Barren Island are perfect for diving and viewing amazing marine life. Best time to travel here is on November to February

Cellular Jail Andaman – Andaman and Nicobar Islands tourism Places 2022

A historical tour around a beautiful seaside country is not bad, is it? The Cellular Jail is he one of the best tourist attractions in the Andaman and Nicobar Islands.

It is a place that brings to life the dark past of India's struggle for freedom and the First War of Independence. Known as 'Kalapani', the building was built by the British in 1906 to torture and deport Indian freedom fighters.
Designed for the purpose of solitary confinement with only one person in each cell, prisoners cannot communicate with each other.

It is the most important historical landmark and one of the most popular tourist attractions in Andaman as it depicts a dark period of Indian history and the lives of Indian freedom fighters.

Don't miss the nightly sound and light show. There is also a Freedom Fighters Photography and Exhibition Gallery and an Art He gallery and library that honors the freedom movement and freedom fighters. In the center is Swatantra Jyoti, a prison built to commemorate freedom fighters.

Chidiya Tapu Andaman – Andaman and Nicobar Islands tourism Places 2022

If you plan to visit the Andaman Islands, you should add Chidiya Tapu to your list of top places to visit in Andaman. Because otherwise you will miss the most beautiful places to soothe your eyes and seduce your senses. Chidiya Tapu is surrounded by enchanting mangrove forests, giving it a lush green carpet all around.
Numerous species of migratory birds and exotic flora and fauna make this place a prime destination for nature lovers. Plus, it offers breathtaking sunsets, spectacular trekking trails, and great picnic sports. It's the perfect place for a soulful family vacation.

For breathtaking sunsets, you must visit the mesmerizing Sunset Point. Trekking trails leading to Black Mountain are also of interest.
He is one of the best adventure destinations in the Andaman and Nicobar Islands. Snorkeling, scuba diving, sea hiking and trekking are some of the most exciting adventure activities you can do here.

Enjoy a wonderful picnic lunch in the dense forest and enjoy the exotic wildlife at Chidiya Tapu Biological Park The bliss of abundant natural beauty makes this place one of the best honeymoon destinations in Andaman to Visit Mandapahad Beach and spend some romantic moments with your loved one.

Ross Island Andaman – Andaman and Nicobar Islands tourism Places 2022

Ross Island is one of Andaman's most popular tourist attractions. This place has a great history. Very popular for its remains of British and Japanese buildings.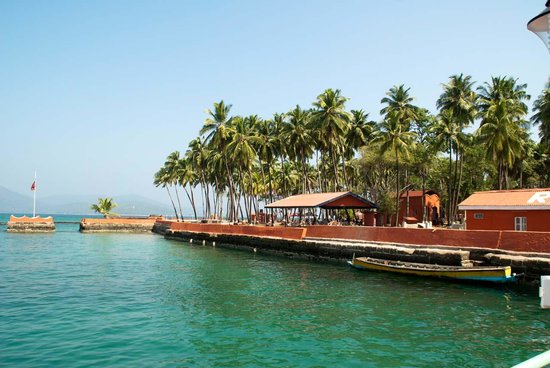 This little magical island was the capital of England from 1858 to 1941, but was occupied by the Japanese and turned into a prisoner of war camp.

Once a very powerful capital of Britain, what can be seen today is the ruins of that era in the form of church ruins, cathedrals, English cemeteries, swimming pools, printing houses and the house of the Chief Minister. Only ruins.

A place out of the ordinary, Ross Island takes you back in time to British times.
If you are interested in discovering something unique, you must visit Ross Island for a unique travel experience in Andaman.

There are no accommodations here. You can plan excursions in the morning and return by ferry in the afternoon. Ferry hours are 7 AM to 3 PM. You can also see peacocks, deer, and many ducks with soothing voices. The human caves on Ross Island show how the British escaped attack through human caves.

Wandoor Beach Andaman – Andaman and Nicobar Islands tourism Places 2022

Wandoor Beach is Andaman's main tourist attraction for beach lovers. For those planning a very quiet and peaceful beach vacation, Wandoor Beach is his one. Not crowded.

White-sand beaches, beautiful coastline, calm atmosphere and surrounding forests will take you away from the hustle and bustle of the city. There are many snack and souvenir shops here to make your day the best it can be. This beach is perfect for family vacations in Andaman.

You can swim with colorful corals. It's a plastic free zone. So please don't throw your plastic trash here. Created by decades of flooding, the natural caves are perfect for hiking and adrenaline cravings. Best time to travel is on from October to May.
Read More : Top Himachal Pradesh Tourism Places to Visit

Jolly Buoy Island Andaman

Ecologically preserved, less crowded, calm and beautiful, Jolly buoy Island is a delightful scenic paradise. He is one of Andaman's cleanest tourist attractions.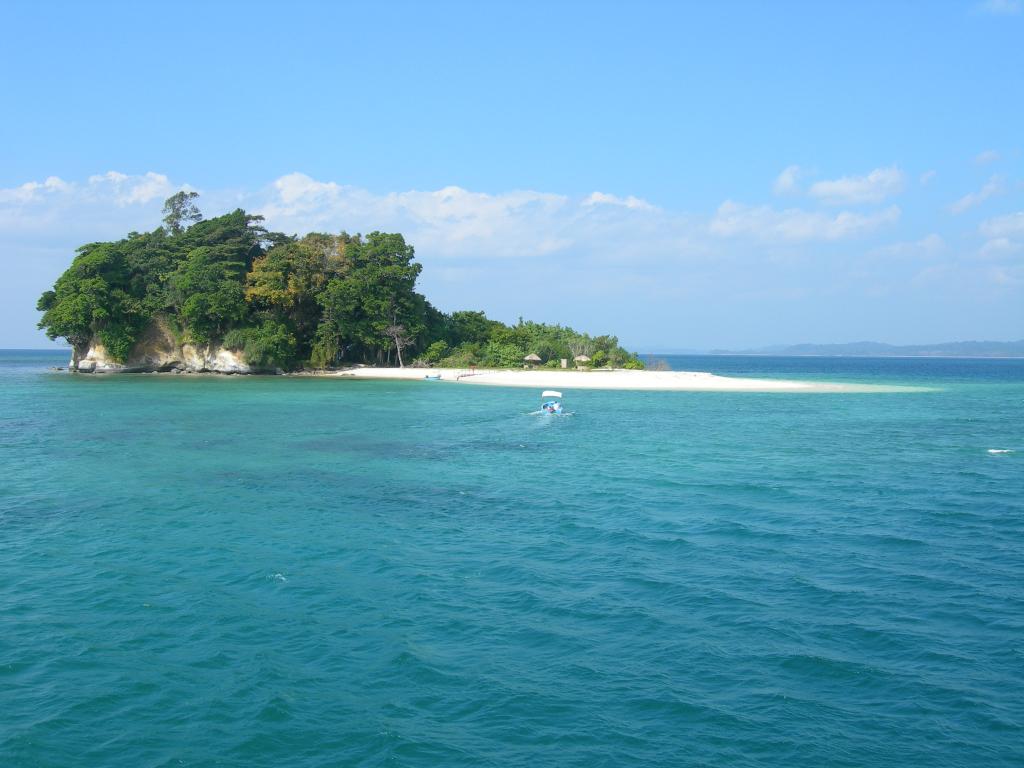 Arriving here, you will be charmed by the clean and tranquil atmosphere, beautiful coral reefs and stunning forests. One side of the island faces a cliff that juts into the sea. So don't stand on the edge of the jungle.

The beauty of the coral reefs found here is incomparable to those found in other tourist destinations in Andaman. The island belongs to the Mahatma Gandhi Marine National Park.

A visit permit is required to enter the island. The island is rich in biodiversity and is a plastic free zone. The secluded tranquility and beautiful sea views will melt your heart. This is the ideal place for a quiet and relaxing beach holiday in Andaman.

Snorkeling, scuba diving and a glass-bottom boat ride in the clearest and shallowest waters of Jolly Buoy will be an amazing travel experience in Andaman. The water is so clean and transparent that you can observe the fantastic underwater world.

Mount Harriet National Park

One of Andaman's top attractions – Mount Harriet National Park offers a variety of scenic views of beautiful protected forests, beaches and high mountain ranges.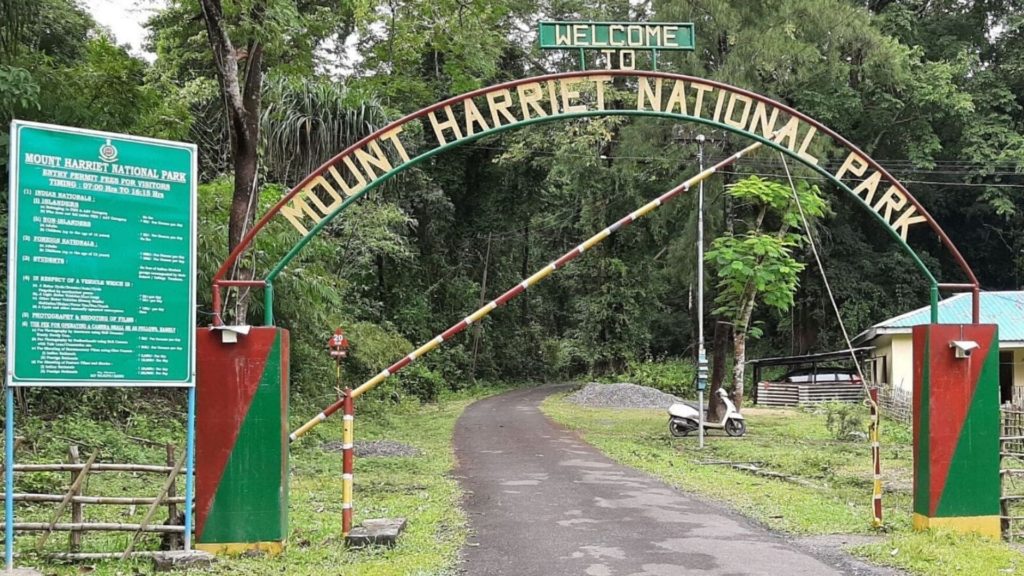 From honeymoon couples to families, solo travellers, and backpackers, everyone will have a blissful time. If you want to relax on a picturesque beach, this park has beautiful beaches surrounded by lush greenery.

This park is also a delight for nature lovers and wedding couples, offering moments of tranquility and togetherness. Nature lovers must visit this park for its variety of flora and fauna and various species of birds such as Andaman tree pie, black woodpecker, long-nosed tern and Sunda teal.

Make your heart dance with joy. If you include Mount Harriet National Park in your Andaman Islands itinerary, it's well worth a visit.
Read More : Best Time and Places to Visit in Shillong

Saddle Peak Andaman

Stunning views of the Andaman Islands can only be seen by visiting Saddle Peak in Andaman. Hike to the highest peak of the Andaman, Saddle He Peak, and you will be mesmerized by the beautiful wonders God has bestowed upon the Andaman.

The area is surrounded by stunning rainforests belonging to the Digripur National Park. Trekking here is an eerie experience climbing ancient tree roots. His one of the best adventure destinations in Andaman. You can also see the beautiful coast of northern and central Andaman.

The blue waters and sunrise views of Kalipur Beach, Craggy Island and Lamia Bay make it a perfect family vacation and perfect destination for nature lovers.

Red Skin Island Andaman

Get ready to experience Red Skin Islands, the most beautiful destination in the Andaman and Nicobar Islands.
A perfect meeting place for honeymoon couples, a source of inspiration for artists, a bliss for nature lovers and a favorite destination for those seeking solace with its clear waters, beautiful scenery and tranquil atmosphere, and for adventure junkies. This island is the most popular destination for a great vacation in Andaman.

The island got its name from the red coral reefs found along the coast of the island. Visitors come from all over the world to experience the chill and grill atmosphere of Red Skin Island. The scenic views and tranquil atmosphere make Andaman a great choice for family vacations.

A permit is required to visit the island from Wandoor Village. Overnight stays are not permitted here. Snorkeling, scuba diving, glass-bottom boat rides and sunbathing are some of the best things to do on Red Skin Island.
Read More : Best Places to Visit in Meghalaya in 2022