Top 15 Places to Visit in Orissa in 2022
Orissa, known today as Odisha, is an ancient land with a rich history. The monuments reflect the stunning architecture that matches the boundless beauty of the land to attract tourists from all over the world.
Ancient temples are not just an association with religious beliefs; Their splendid architecture reflects the know-how of local craftsmen of a bygone era.
.
Below are some of the top 15 attractions places to visit in Orissa.
Bhubaneswar
Cuttack
Sambalpur
Puri
Rourkela
Konark
Barbil
Jeypore
Bargarh
Paradeep
Gopalpur
Baripada
Chandipur
Talasari Beach
Rourkela
.
1. Bhubaneswar : Attractions places to visit in Orissa
Temple City of India – This is how it is called Bhubaneswar, the capital of Orissa. The site, which is more than 2500 years old, is a mixture of ancient monuments and modern buildings.
It is believed that Bhubaneswar had more than 2000 temples in the past. Here are the best places to visit in Bhubaneswar.
More Detials: Top 20 most beautiful places for holidays in east India
.
2. Cuttack : Attractions places to visit in Orissa
The former capital of Orissa and now its commercial capital, Cuttack is also one of the state's ancient cities. In addition to ancient ruins, Cuttack has a wide range of tourist attractions as it is home to beautiful sites and pilgrimage centers.
It is famous for handicrafts too. These are the main attractions of Cuttack.
.
3. Sambalpur : Attractions places to visit in Orissa
Sambalpur, a land rich in culture and natural beauty, is one of the most important tourist attractions in Orissa.
The gateway to western Orissa, a land with some of nature's greatest gifts thanks to its lush forests and picturesque waterfalls.
Read More : Top 10 Best Places to Visit Kolkata
.
4. Puri : Attractions places to visit in Orissa
For those of special religious faith, Puri may recall the famous Jagannath Temple and the Temple of the Sun.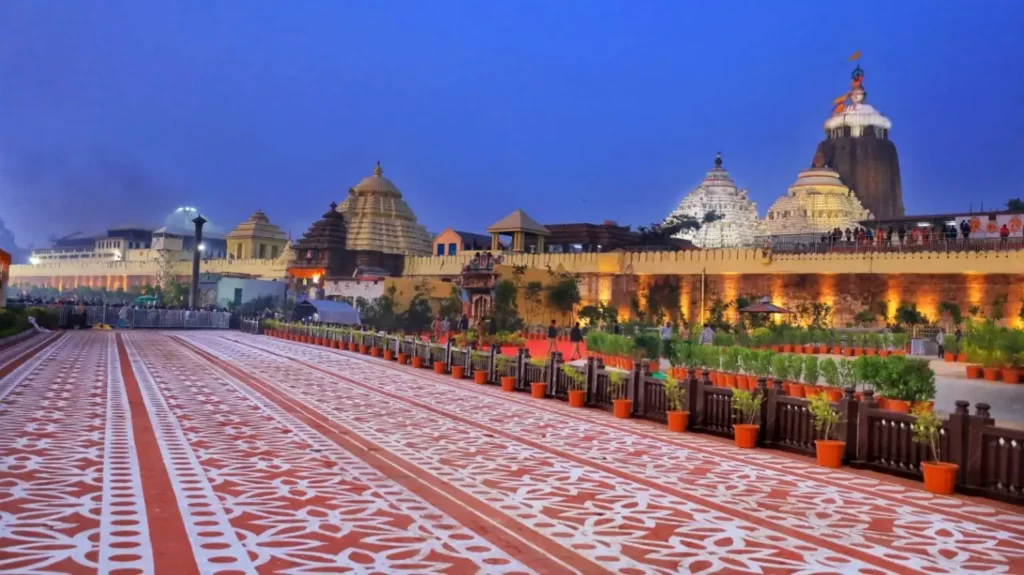 For nature lovers, the country's beautiful beaches may have appeal. This vibrant land known for its many festivals is home to many temples and landmarks from all over the world.
.
5. Rourkela : Attractions places to visit in Orissa
Rourkela, Orissa's second largest city, was immediately mentioned by the steel mills.
Home to India's largest steel mills, it gives you a glimpse of its rich cultural past through some great tourist attractions.
Read More : Top 10 Tourist Places to visit in Arunachal Pradesh
.
6. Konark : Attractions places to visit in Orissa
It's natural that your mind goes to the Temple of the Sun when you think about Konark. The 13th-century temple still stands in the minds of visitors even though it's now in ruins.
Konark has a few other quaint temples on its grounds for history buffs and religious souls.
Read More : Best Places to Visit in Tripura
.
7. Barbil : Attractions places to visit in Orissa
Located on the banks of the Karo River and among the verdant hills, Barbil offers breathtaking views. It is credited with having the 5th largest iron and manganese reserves in the world.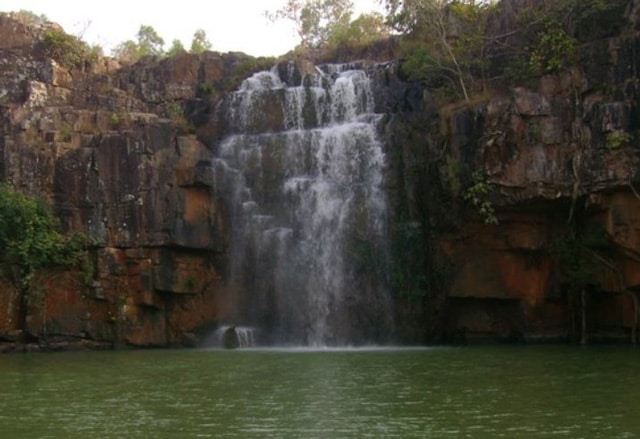 The district of Keonjhar, where Barbil is located, has a 38,000-million-year-old rock that is one of the oldest in the world.
.
8. Jeypore : Attractions places to visit in Orissa
Jeypore is the perfect place if you want to enjoy some of nature's greatest works.
This beautiful land is nestled among picturesque hills. With picturesque waterfalls and amazing natural parks, you're sure to love Jeypore, which also has a rich history.
Read More : Top 20 most beautiful places for holidays in east India
.
9. Bargarh : Attractions places to visit in Orissa
Located on the western border of the state, this place was formerly part of Sambalpur. Despite their limited number, tourist attractions still increase in value because of their importance.
Gandhamardan, one of the destinations here is associated with the Ramayana period and is mentioned in the record of Hieun Tsang, a famous
Chinese tourist. The picturesque and quaint Bargarh makes your visit memorable.
.
10. Paradeep : Attractions places to visit in Orissa
The location of Paradeep or Paradip as it is also called is itself very magnificent. Located at the confluence of the Mahanadi River and the Bay of Bengal, this land will astound you with its incredible views.
Whether it's sunrise or sunset, you won't want to miss a moment of it. Here are the main attractions of Paradeep.
Although Orissa has acquired a modern face, the land still retains its ancient charm. A visit to this place makes you feel like part of a world of a bygone era.
You can't hope to cover all the tourist attractions in one go, but knowing more about them will ensure you'll visit them on your future visit to the country.
Read More : 10 Best Places to Visit in Myanmar in 2022
.
11. Gopalpur : Attractions places to visit in Orissa
On the south coast of Odisha, just 15 kilometers from the town of Behrampur, is the picturesque little town of Gopalpur that was once a bustling seaport and commerce in colonial times.
What was once a bustling port town before it was abandoned, is now one of the most beautiful beaches on the east coast of the country. It is known as an unusual destination and a place to relax.
The seaport remains largely in ruins, the British have also disappeared, but what remains is one of India's most beloved beaches.
Gopalpur-on-sea is considered one of the most beautiful beaches in India largely due to its secluded, quiet, and quirky crowds. The sparkling gold-plated beaches and azure waters of the Bay of Bengal are a great place to relax and immerse yourself in nature.
In addition to the beach, the food is also excellent in the town with many shacks offering mouth-watering seafood. Gopalpur is fast becoming one of the most sought-after beaches in the country with more and more people becoming aware of its beauty.
.
12. Baripada : Attractions places to visit in Orissa
Located 248 km from Kolkata and 256 km from Bhubaneshwar, Baripada is a city famous for its beautiful culture and pure nature in nature. His Rath Yatra is considered the largest and oldest after Puri and hence Baripada is also known as Dwitiya Srikhetra.
This is where the famous car festival (Rathyatra) is held, where only women are allowed to pull the Rath of Maa Subhadra and gather huge crowds. There are also temples here, known to be one of the oldest in Odisha and welcoming devotees from all over with a strong faith and devotion.
An event is held here in mid-April to honor the best talent in Chhau, a world-renowned dance form indigenous to the area. Baripada is also known for its Bangripori "tusser" fabric, and are abundantly found in local markets.
Also don't miss Simlipal Nature Park, home to a tiger sanctuary, sparkling waterfalls, a variety of animals and birds, red silk or Semul trees, and a myriad of other things that will make your mouth water. speechless pieces.
Read More : Top 10 Places to Visit in Darjeeling
.
13. Chandipur : Attractions places to visit in Orissa
Chandipur is a remote seaside village in Baleshwar district that is kept safe on the coast of Orissa. Chandipur is also known locally as Chandipur-on-sea. If you are mesmerized by the wonders of nature, Chandipur Beach is an incredible place.
The unique feature of this beach is that the tide rises and falls about 1-4 km at low tide and tends to disappear in a rhythmic manner. It is home to breathtaking views of sunrise and sunset somewhere beyond the water, providing a feast for the eyes. When the water is clear, you can even take a jeep to the sea.
.
14. Talasari Beach : Attractions places to visit in Orissa
Located in the Baleswar district of Odisha and 10 km from Digha, Talasari beach is unspoiled, peaceful and offers breathtaking panoramic views.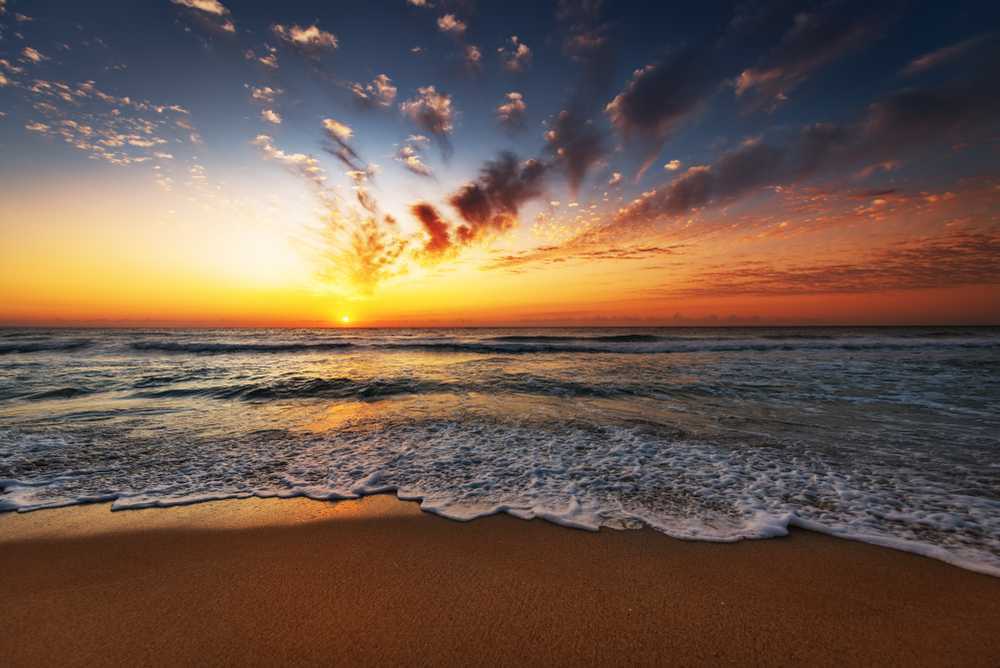 There are secret beaches, beaches beyond pollution, beaches that refresh our senses and Talasari is one of them. This unspoiled beach has sand dunes, calmer waves among some palm trees, coconuts, what is known as the last beach on the northeast coast of India.
Talasari derives its name from Tala (rhythm) and Sari (line) – rhythm formed by a lush well that spreads out to a green belt and golden sands with an occasional patch of red (thanks to the red crabs go around) meet the great sea, which is almost melodious.
As a fisherman's paradise, Talasari doesn't have to go through too much of the tourist rush. There is a specific structure where fishermen trap their fish and sell them at the fish market near the beach, where you can also find cooked chicken, crab and fish.
You can simply cross the riverbed or take a boat and high tide here. In addition to being a beach, Talasari is also a bank of the Subornorekha River, which flows to merge into the Bay of Bengal.
Read More : Top 10 Places to Visit In Tamil Nadu
.
15. Rourkela : Attractions places to visit in Orissa
Referred to as the "Steel City of Odisha" and Ispat Nagar, it was one of the first cities in the country to be marketed for steel production.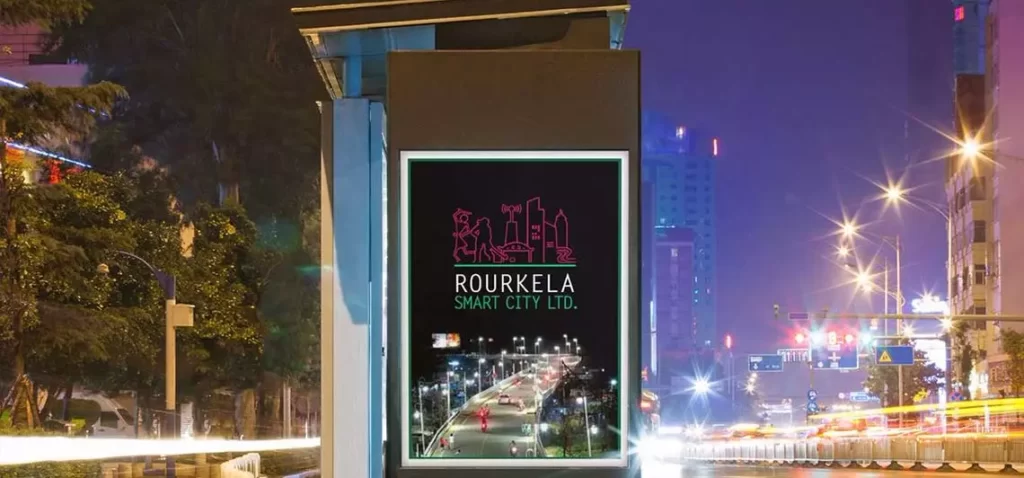 The natural location of Rourkela in the heart of nature makes it a distinct tourist destination for people from the surrounding areas.
Rich in natural minerals, Rourkela is also blessed with a variety of terrains and natural tourist attractions. Located in the Sundergarh district of Odisha, Rourkela is considered a stopover, before visiting other popular destinations nearby.
It also holds great religious significance due to its popularity in epics such as the Ramayana and the Mahabharata.