Adventure Places In Hyderabad The Thrilling Side Of The City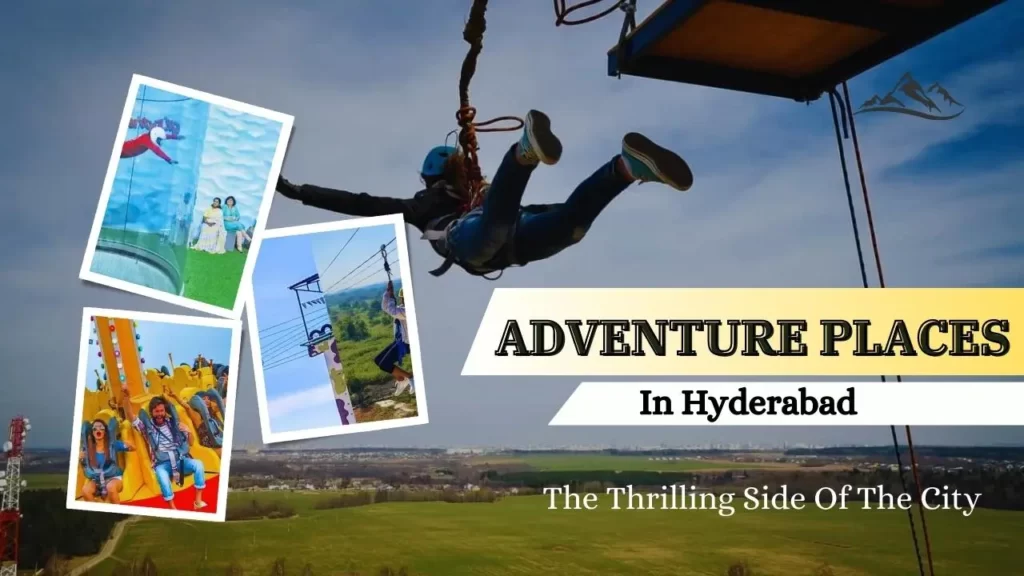 When it comes to exploring thrilling destinations, Hyderabad, the vibrant capital of Telangana, has plenty to offer. Known for its rich history, cultural heritage, and delectable cuisine, Hyderabad also boasts a range of adventure spots that are perfect for adrenaline junkies. From trekking to water sports, the adventure places in Hyderabad promise an exhilarating experience for every adventure enthusiast. Let's embark on a virtual journey and discover the top 10 adventure places in Hyderabad that are bound to leave you spellbound.
Ramoji Film City Best Adventure Place in Hyderabad
Located on the outskirts of Hyderabad, Ramoji Film City best adventure places in Hyderabad is not only the world's largest integrated film city but also a hub of thrilling activities. Adventure seekers can indulge in paintball, archery, rifle shooting, and rope activities like rappelling and zip-lining. The Film City also offers ATV rides and a thrilling obstacle course, making it a must-visit for adventure enthusiasts of all ages.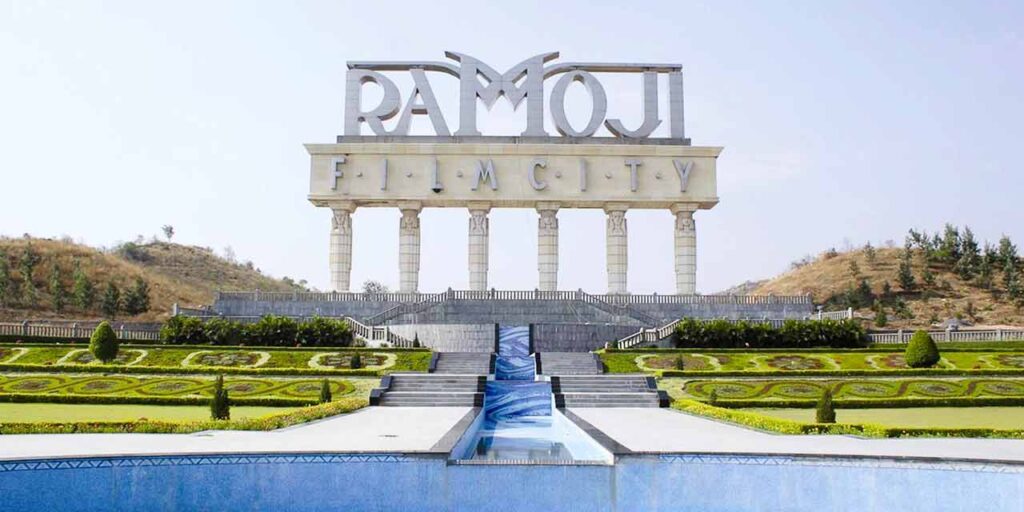 Hussain Sagar Lake Best Adventure Place in Hyderabad
Situated in the heart of the city, Hussain Sagar Lake best adventure places in Hyderabad is a picturesque water body that offers an array of water sports activities. Adventure seekers can try their hand at jet skiing, speed boating, and sailing. The adrenaline rush of speeding across the lake's vast expanse is an experience that shouldn't be missed. Moreover, the iconic Buddha statue in the middle of the lake adds a touch of serenity to the adventure.
Wild Waters Best Adventure Place in Hyderabad
Wild Waters best adventure places in Hyderabad, located in Shankarpalli on the outskirts of Hyderabad, is a sprawling water park that combines fun and adventure. The park boasts thrilling water slides, wave pools, and lazy rivers that guarantee an exciting day out. Adventure enthusiasts can also try their hand at activities like zorbing and rain dancing, making it a perfect destination to beat the heat and unleash your adventurous spirit.
Leonia Holistic Destination Best Adventure Place in Hyderabad
Leonia Holistic Destination best adventure places in Hyderabad, nestled amidst lush greenery, offers a unique blend of adventure and relaxation. Adventure seekers can experience activities like rock climbing, rappelling, and quad biking. The resort also features a paintball arena, a ropes course, and a thrilling zip line, ensuring an action-packed day for visitors of all ages. After a day full of adventure, one can unwind with rejuvenating spa treatments and enjoy a peaceful stay amidst nature.
Mount Opera Best Adventure Place in Hyderabad
Mount Opera best adventure places in Hyderabad, located in the serene surroundings of Batasingaram, is a popular adventure and amusement park in Hyderabad. Adventure enthusiasts can try their hand at activities like bungee jumping, rock climbing, and high rope courses. The park also offers thrilling rides, go-karting tracks, and a water park for those seeking a combination of adventure and entertainment. 
Ananthagiri Hills Best Adventure Place in Hyderabad
For nature lovers and adventure enthusiasts, Ananthagiri Hills best adventure places in Hyderabad, located near Vikarabad, is a paradise. With its lush green landscapes, serene waterfalls, and ancient caves, the hills provide an ideal setting for trekking. Adventure seekers can explore the Keesaragutta Temple and embark on a trek to the Musi River, enjoying the scenic beauty and tranquility of the surroundings.
Shamirpet Lake Best Adventure Place in Hyderabad
Shamirpet Lake best adventure places in Hyderabad, situated on the outskirts of Hyderabad, is a popular destination for adventure enthusiasts. The calm and pristine lake offers the perfect opportunity for kayaking and canoeing. Visitors can also indulge in camping by the lakeside, allowing them to experience the joys of outdoor adventure amidst nature's embrace. 
Mrugavani National Park Best Adventure Place in Hyderabad
Adventure and wildlife lovers can head to Mrugavani National Park best adventure places in Hyderabad, located near Chilkur in Hyderabad. Spread across a sprawling area, the park is home to a variety of flora and fauna. Visitors can embark on a thrilling wildlife safari, spotting deer, peacocks, and various species of birds. The park also has nature trails and trekking routes for those seeking a closer connection with nature. 
Read More: Discover the Top 10 Must-Visit Tourist Places in Coorg
Durgam Cheruvu Best Adventure Place in Hyderabad
Nestled amidst the bustling cityscape, Durgam Cheruvu best adventure places in Hyderabad is a serene lake that offers a unique adventure experience. Adventure enthusiasts can indulge in kayaking, paddle boating, and jet skiing, right in the heart of Hyderabad. The lake's tranquil surroundings and the thrill of water sports make it an ideal spot for adventure seekers seeking a quick getaway within the city. 
Nehru Zoological Park Best Adventure Place in Hyderabad
Last but not least, Nehru Zoological Park best adventure places in Hyderabad provides a thrilling adventure for wildlife enthusiasts. Spread across a vast area, the park offers a safari ride where visitors can get up close and personal with a variety of wild animals, including tigers, lions, and bears. The park also features a butterfly park, a nocturnal house, and a dinosaur park, ensuring a unique and exciting experience for visitors of all ages.
Read More: Most Wonderful Honeymoon Places to Visit in Kerala
Best Time to Visit Adventure Places in Hyderabad
The best time to visit the adventure places in Hyderabad largely depends on the type of activities you wish to engage in and your personal preferences. Hyderabad experiences a tropical climate, with hot summers and mild winters. Here is a breakdown of the seasons and their suitability for adventure activities:
Winter (October to February):
Winter is considered the most pleasant time to visit Hyderabad for adventure activities. The temperatures are relatively cooler, ranging from 15°C to 29°C (59°F to 84°F), making it comfortable for outdoor pursuits. This is an ideal time for activities like trekking, wildlife safaris, and exploring outdoor adventure parks.
Spring (March to April):
Spring marks the transition from winter to summer. The weather during this time is warm, with temperatures ranging from 20°C to 35°C (68°F to 95°F). It is a favorable time for water sports and activities like kayaking, jet skiing, and paddle boating in lakes and water bodies.
Summer (May to June):
Summers in Hyderabad are hot and dry, with temperatures soaring as high as 40°C to 45°C (104°F to 113°F). However, if you can bear the heat, this season can still offer opportunities for adventure. Adventure parks with water-based activities, such as water slides and pools, are popular during this time for beating the heat.
Monsoon (July to September):
Hyderabad experiences moderate to heavy rainfall during the monsoon season. While the rain can hinder certain outdoor activities, it can also add a unique charm to nature-based adventures. Trekking enthusiasts can enjoy the lush greenery and waterfalls in places like Ananthagiri Hills. However, it is important to check the weather conditions and potential risks before embarking on any adventure activities during this time. 
Read More: Safe Road Trips in India That Promise an Unforgettable Experience
Conclusion
Hyderabad is not just a city known for its historical sites and culinary delights but also a treasure trove of adventure. The adventure places in Hyderabad cater to a wide range of interests, from water sports to trekking, ensuring an unforgettable experience for adventure enthusiasts. So, gear up, explore these thrilling spots, and create memories that will last a lifetime in the adventurous realm of Hyderabad. 
Adventure Places in Hyderabad FAQs
Are the adventure places in Hyderabad suitable for children?
Many adventure places in Hyderabad offer activities that are suitable for children. Places like Ramoji Film City, Wild Waters, and Mount Opera have age-appropriate rides and activities that ensure a fun and safe experience for children.
Are the adventure activities in Hyderabad supervised by professionals?
Adventure places in Hyderabad have trained professionals who supervise the activities to ensure the safety of the participants. Whether it's water sports, trekking, or other adventure activities, there are usually instructors or guides present to provide guidance and assistance.
What should I wear or bring for adventure activities in Hyderabad?
It is advisable to wear comfortable clothing and footwear that are suitable for the specific adventure activity you plan to engage in. For water sports, it is recommended to carry swimwear and towels. Additionally, it is essential to carry sunblock, a hat, and drinking water to stay hydrated during your adventures.  
Can I book adventure activities in advance?
It is recommended to book in advance, especially during weekends or holidays, to secure your spot and avoid any last-minute disappointments. Many adventure parks and destinations have online booking facilities or contact details to make reservations.
Are there any age or health restrictions for adventure activities?
Some adventure activities may have age or health restrictions for safety reasons. For example, certain rides or activities at amusement parks might have height or age requirements. It is advisable to check the specific restrictions and guidelines provided by the adventure place before planning your visit.
Can I bring my own equipment for adventure activities?
In most cases, adventure places in Hyderabad provide the necessary equipment for the activities. However, if you have specific equipment that you prefer to use or if it's allowed by the facility, you can bring your own equipment. It's always best to check with the adventure place beforehand to ensure any specific regulations or requirements.
Read More: One Day Trip for Couples in Sri Lanka 10 Enchanting Destinations