Derived from the name of Raja Jambu Lochan who founded this district, Jammu city is the largest city in the said region. Jammu is the winter capital of the state of Jammu and Kashmir, located on the banks of the Tawi River.
The legend behind the founder of Jammu is well known to locals and is a popular discussion among tourists. Jammu's climate peaks in both summer and winter, with winter being a frosty but very adventurous time to visit.
Tourism is the strong point of Jammu and Kashmir state, which also attracts pilgrims thanks to the famous Vaishno Devi temple.
.
The beautiful city of Jammu and Kashmir has many places you can visit; Some of them are as follows.
Bahu Fort
Raghunath Temple
Peer Kho Cave
Vaishno Devi Temple
Gulmarg
Chadar Trek
Patnitop
Poonch
Bhimgarh Fort
Mansar Lake
.
Bahu Fort – Places To Visit In Jammu and Kasmir
Located in the city of Jammu, Bahu Fort is said to have been built by Raja Bhau lochan on the banks of the Tawi River. The fort houses a shrine to the goddess Kali among the terraced gardens.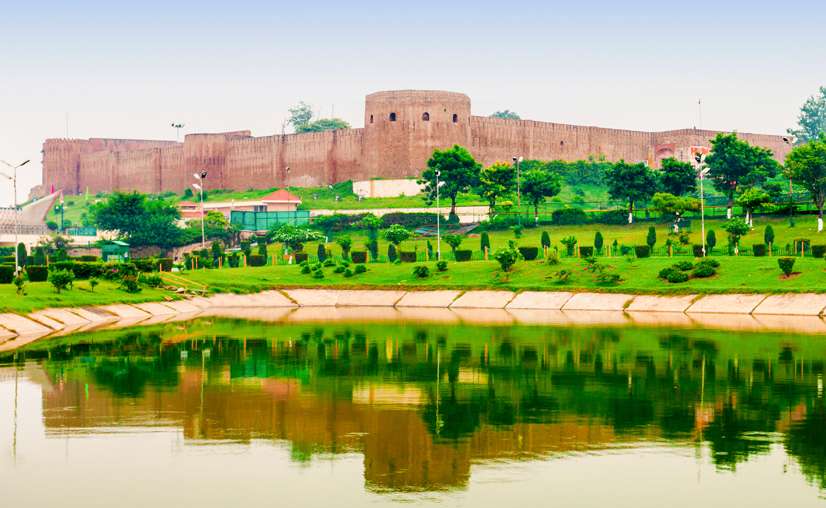 The temple attracts pilgrims on weekends and tourists who visit the fort to learn about the history of the Dogra kings who resided in the fort many years after it was built.
The temple is the place where pilgrims visit after Vaishno Devi temple, which is already a very famous pilgrimage center in India.
.
Raghunath Temple – Places To Visit In Jammu and Kasmir
The grounds of Raghunath Temple consist of seven different temples, and it is the largest temple in North India. Built by Maharaja Gulab Singh, the temple is influenced by Mughal architecture.
There are paintings in the complex based on the Ramayana, Mahabharata and Gita. This shrine also made news when suicide bombings took place. Raghunath Temple is located in the area known as Sui, which has three entrance gates.
Various Hindu gods and goddesses reside in the temple, and it is a popular tourist attraction of Jammu.
.
Peer Kho Cave – Places To Visit In Jammu and Kasmir
Another temple near Jammu is Peer Kho Cave, which is a pilgrimage center that hosts a number of year-round festivals; these beings, Shivratri, Raksha Bandhan, Shravan Poornima, etc.
The temple belonging to Lord Shiva is also a cave called Jamvant. The cave is decorated with paintings and art by Mughal and Dogra, making for a very interesting addition to the sanctuary.
.
Vaishno Devi Temple – Places To Visit In Jammu and Kasmir
One of the most popular pilgrimage centers, Vaishno Devi Temple is visited by nearly 10 million devotees each year. The temple is dedicated to Goddess Mahalakshmi, which attracts crowds of pilgrims to pray and pay their respects to the Goddess.
It is popular worldwide among Hindu pilgrims due to the belief that their wishes are granted. The hike is 12 km long and devotees come to the temple to pray.
.
Gulmarg – Places To Visit In Jammu and Kasmir
The Flower Meadow, affectionately known as Gulmarg, is a popular ski spot in Jammu. Near the Line of Control between India and Pakistan, this famous site is located in the Himalayas.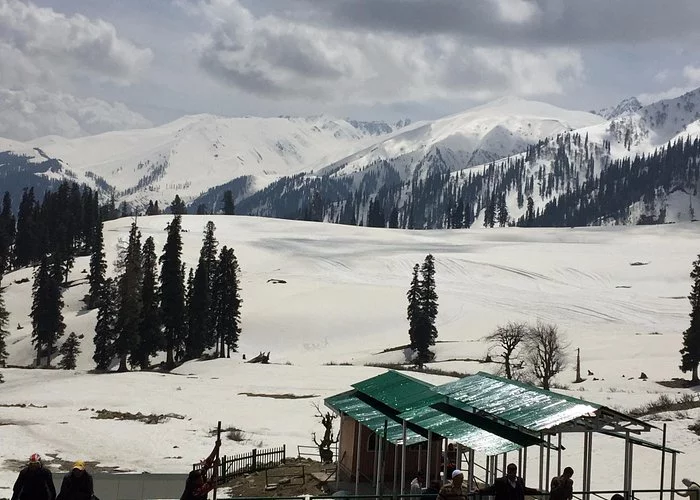 This ski resort attracts a large number of tourists in the winter, and the beautiful mountains that surround the region are a sought-after spot in the state of Jammu and Kashmir.
.
Chadar Trek – Places To Visit In Jammu and Kasmir
Located in the Ladakh region, Chadar Trek is a favorite among hikers. Also known as Zanskar Gorge, this trek, which spans the frozen Zanskar River, is renowned as India's most spectacular and exploratory trek.
This trek has attracted tourists from all over the world, who visit between January and February, which is the best time to hike in this area. The fascinating hike is an extensive route of adventure that hikers enjoy.
.
Patnitop – Places To Visit In Jammu and Kasmir
The prominent hill station known as Patnitop is located about 112 km from the city of Jammu near the Chenab River. This peak is a hiking and skiing destination, attracting a large number of tourists year-round.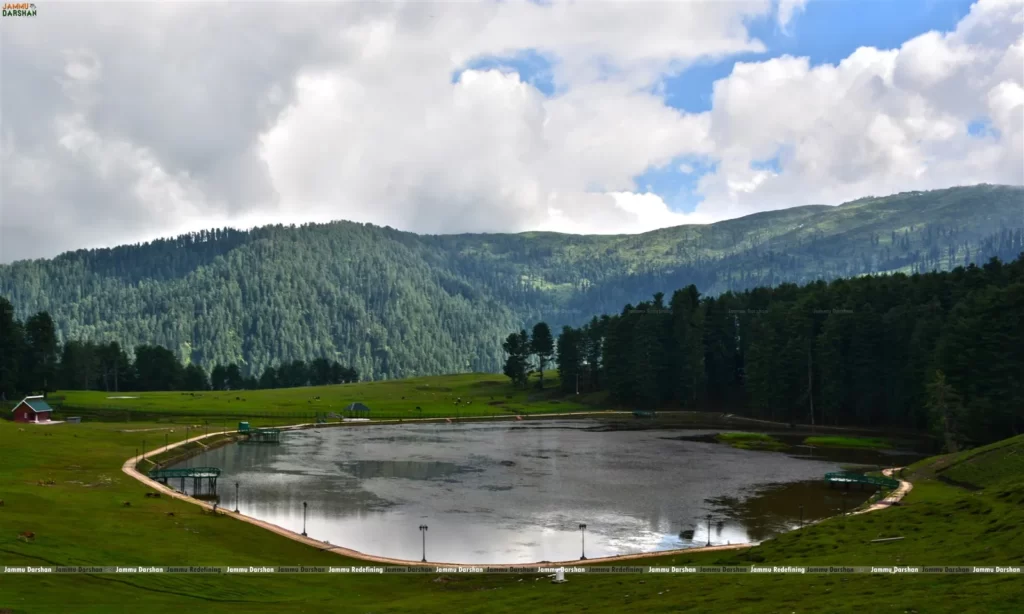 Visitors to this plateau do picnics and excursions, and it's a delightful place to spend time. Horseback riding and the long and peaceful hiking trails are an attraction factor.
.
Poonch – Places To Visit In Jammu and Kasmir
Poonch is a small town in Jammu and Kashmir district, along with Rajouri and Abhisara. The mountain range known as Pir Panjal is a famous attraction in Poonch.
It has a cool and quiet climate even in the summer, but is quite cold in the winter. There is a long history behind this city, and that is what attracts tourists from all over the world.
.
Bhimgarh Fort – Places To Visit In Jammu and Kasmir
Located in the town of Reasi, this fort is also famous as Reasi Fort among the locals. The gates are decorated with ancient Rajasthani art, which adds to its charm and popularity even after being renovated many times apart from being affected by earthquakes.
The ruins of Bhimgarh Fort are always sought after by tourists, as they are surrounded by beautiful mountains, dense forests and also offer stunning views.
.
Mansar Lake – Places To Visit In Jammu and Kasmir
62 km from Jammu, Lake Mansar is surrounded by thick and lush hilltop forests that give it a distinct splendor. The hikes that visitors take to and from the lake are exciting and adventurous.
There are a few temples located in the lake area, and devotees perform a ritual or two there, as the lake is considered sacred. It also has mythological significance due to its mention in the Mahabharata.
Read More : Top 10 Places to Visit In Tamil Nadu
.
Jammu and Kashmir FAQs
.FA