Thailand Tourism News for Indian
Thailand is a popular destination for Indian tourists. When visiting Thailand, we recommend that you follow basic precautions and safety measures to make your trip enjoyable and hassle-free. People travel to find exoticism.
Many Westerners find India strange. So, what do Indians find strange?
As travel restrictions are eased around the world and travel conditions return to normal, thousands of Indians are leaving their country to enjoy the tropical climate, sunny beaches and Exquisite Thai cuisine.
Effective July 1, 2022, Thailand has lifted many travel restrictions and entry requirements for Indian nationals.
Thailand Tourism News for Indian 2022-2023
Foreigners do not need to present proof of Covid insurance.
All mandatory hotel quarantines have been removed.
The Thailand Card is no longer required for visitors who are Indian nationals to enter Thailand.
Vaccinated visitors do not need to provide proof of vaccination prior to arrival.
Unvaccinated travelers (including children traveling with unvaccinated parents) must undergo an RT-PCR or Professional Antigen Test (Pro-ATK) 72 hours prior to departure to Thailand Lan.
Proof does not need to be uploaded prior to travel.
Airlines and the Immigration Department of Thailand will conduct random checks to confirm that travelers meet the Covid prevention requirements (vaccination certificate or Covid test).
Masks are no longer required.
Entry card TM6 has been temporarily removed upon entry to Thailand.The Thai Embassy and Consulate in India has resumed visa service and once again responsible Indian travelers can easily enjoy a carefree stay in Thailand.
Thailand Tourism News for Indian | Travel to Thailand 2023
Required documents to travel to Thailand in July 2023
Visa on Arrival for Indians
Vaccination Status and Entry into Thailand
Book your Flight to Thailand
Book a hotel
Purchase your Travel Insurance
Medical emergencies
Some advantages to AXA Insurance are
COVID Travel Insurance Thailand
Required documents to travel to Thailand in July 2023 – Thailand Tourism News for Indian
Please prepare the following documents.
Passport.
Visa (if needed).
Buy travel insurance in Thailand.
Flight itinerary.
Hotel booking confirmation.
Immunization records (if vaccinated).
COVID-19 test results (if not vaccinated).
Incorrect documents will delay the immigration control process into Thailand.
Visa on Arrival for Indians -Thailand Tourism News for Indian
Indian nationals are once again allowed to enter Thailand under the visa on arrival scheme. There is a restriction that Indian nationals can visit Thailand under this scheme for a maximum stay of 15 days.
If you want to stay in Thailand longer, you will need to apply for a visa at your local Thai embassy.
Long Term Visas for Indians – Thailand Tourism News for Indian
Tourist Visa and Special Tourist Visa (STV)
Indian nationals can apply for a tourist visa at the Thai embassy or consulate. There is a regular 60-day tourist visa that can be extended by 30 days and a special 90-day tourist visa (STV), which allows two 90-day visa extensions at the local immigration office.
Some conditions are required for the STV, but it allows visitors to stay in Thailand for a potential 9 months.
Thai Elite Visa
If you want to make Thailand easily accessible for many years to come, or perhaps are planning to settle down for a long time, you should take a look at the Elite Thailand visa.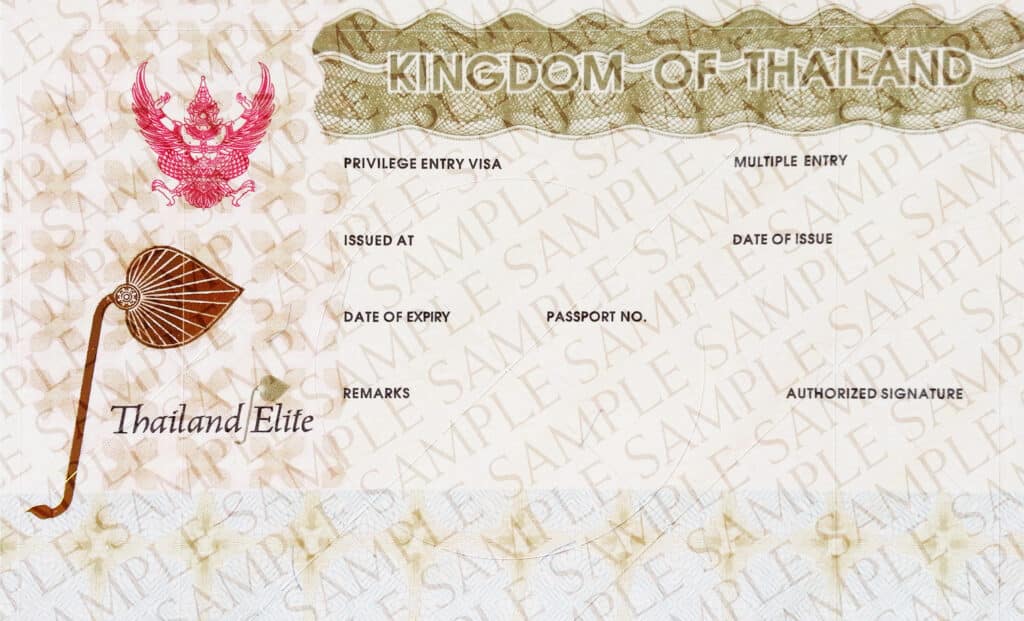 The Thailand Elite Visa allows Indian citizens to live in Thailand for 5, 10 or even 20 years. Thai Elite members do not have to worry about certain eligibility criteria needed when applying for another long-term visa.
The Thai Elite visa is an exclusive visa and offers many benefits to its holder. If you want to enjoy "Thai life" for a long time, you can read more about Elite Thailand visa.
Non-Immigrant Visa
Foreigners can also apply for a variety of nonimmigrant visas: the B nonimmigrant visa – for business or work.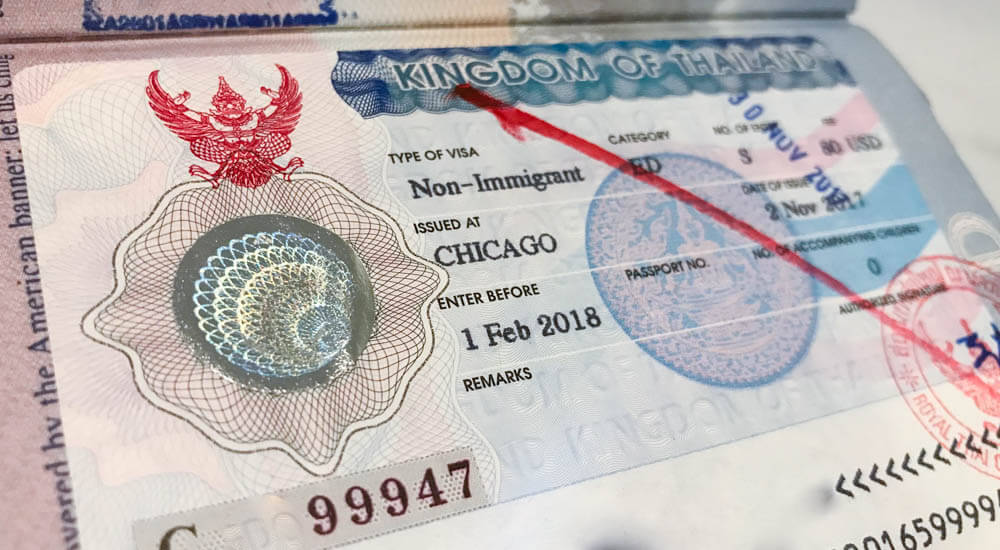 O nonimmigrant visa – to visit Thai spouses and family subclass.
ED nonimmigrant – for students of institutions in Thailand and their parents or legal guardians.
O Nonimmigrant retirement visas – for those wishing to retire in Thailand.
OA and OX Nonimmigrant Visas – for those who want to apply for Thailand retirement visa for long stay (it is different from type O visa)
The above visa can be arranged at an embassy Local Thailand or consulate in India. The paperwork can be quite complicated, but there are companies that can help.
Siam Legal International is a reputable company in Thailand that has been assisting with visas for Indians for many years. They are well versed in Thailand's immigration policies and procedures. If you want to streamline your long-term stay in Thailand, you should contact them.
Vaccination Status and Entry into Thailand – Thailand Tourism News for Indian
Immunized Indians do not need to take a Covid test before leaving India. They must bring a copy of the vaccination certificate.
Children under 18 years of age traveling with vaccinated parents do not need to undergo RT-PCR or Pro-ATK testing prior to departure.
Prior to arrival in Thailand, unvaccinated travelers will need to have an RT-PCR test or Professional Antigen Test (Pro-ATK) done at a clinic or healthcare professional.
Test results must be issued within 72 hours prior to departure from India. The Home ATK (RAT) test is not accepted. Children under 18 years of age traveling with unvaccinated parents must also be tested.
Airlines and the Immigration Department will conduct random passenger checks to confirm Covid requirements are being met. It is best to have a certificate of vaccination or Covid test ready.
Book your Flight to Thailand – Thailand Tourism News for Indian
Currently, some airlines like Qatar Airways, Etihad, Emirates and other major airlines can operate flights from India to Bangkok or Phuket on a daily or weekly basis.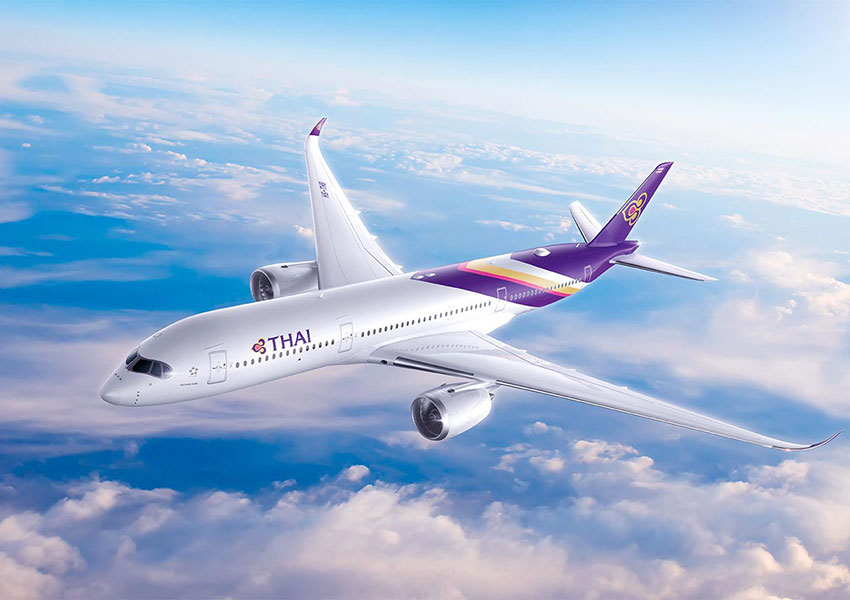 Book a hotel – Thailand Tourism News for Indian
Vaccinated or unvaccinated travelers who complete an RT-PCR/Pro-ATK test 72 hours prior to departure should reserve any accommodation in advance.
No quarantine required. SHA+ isolation packages have been removed from most booking sites. If you see the "Isolation Pack" listed, you don't need to select it.
To find and compare the best available hotels in Thailand, visit Agoda. They allow free bookings and cancellations, confirm bookings with hotels, and their website is easy to navigate and compare hotels.
You must enter an address when traveling in Thailand. The place to stay can be a hotel, home or a friend's address.
Purchase your Travel Insurance – Thailand Tourism News for Indian
If you are a foreigner, you should buy travel insurance. Although no longer a requirement upon entry, responsible travelers know the benefits of having insurance while traveling abroad.
Insurance is one of the better things to have and not need than need and not have. Travel insurance doesn't just cover Covid. Comprehensive travel insurance will also cover:
Medical emergencies – Thailand Tourism News for Indian
Personal injury and accident
Missed or delayed flight
Property damage
Lost baggage
The most important thing to know about insurance is that foreign travelers are not eligible for any form of travel insurance. Free medical treatment in Thailand.
Whatever the circumstances, if an Indian citizen needs medical care, he will have to pay for it. Depending on the severity, this can cost thousands of dollars in out-of-pocket costs.
There are plenty of reasons to protect yourself while traveling. Many visitors to Thailand choose AXA Thailand Insurance. This is a trusted company that offers comprehensive coverage to travelers around the world. Their policy is simple with good coverage.
Some advantages to AXA Insurance are:
Recognized and approved by Thai authorities and medical organizations. Easily apply online and get approved in minutes. Competitive pricing and coverage.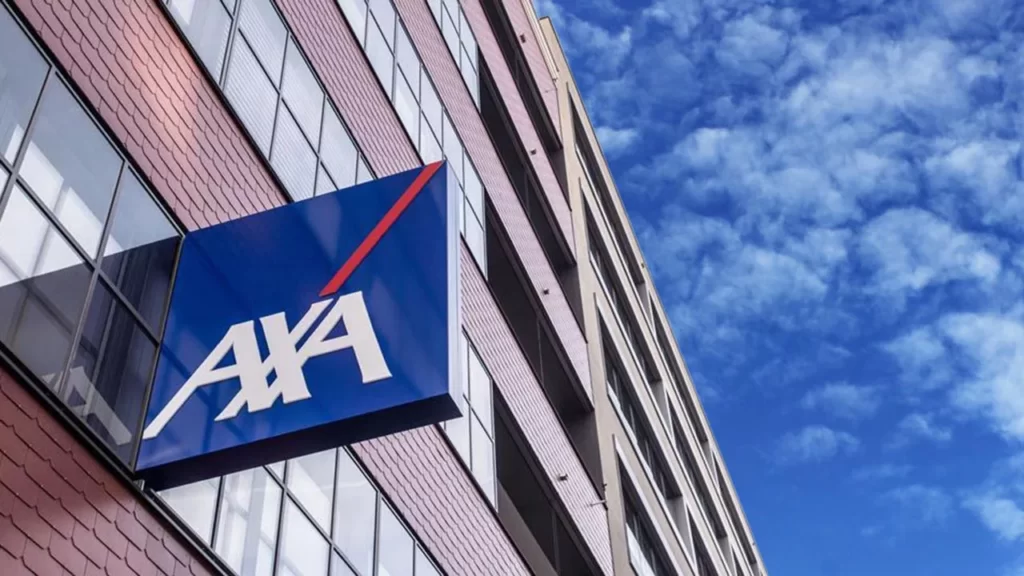 Provide customers with a convenient one-page insurance certificate. This certificate contains all relevant information needed by healthcare professionals or in the event of a claim.
To see the guarantees offered and arrange your insurance to Thailand in minutes. Visit AXA Thailand.
COVID Travel Insurance Thailand – Thailand Tourism News for Indian
So, what can you expect when you land in Thailand? Here are some things that will help you enjoy your trip and show respect to the local Thai people.
Wearing a mask:
From July 1, wearing a mask is no longer mandatory but is still encouraged in public places. You see many Thais (and tourists) still wearing masks when traveling.
Masks should be worn when going to restaurants or public places. You won't get in trouble if you don't wear a mask, but it's a case of "do it like the locals".
Arrival Card TM6:
The Thai government has temporarily removed the requirement for visitors to fill out a blue arrival card known as TM6. Their aim is to clear up airports and eliminate another form that travelers have to fill out. This initiative is in beta, but it is hoped that the removal of TM6 will be successful, and the change will become permanent.
Documents to prepare:
Although the Thailand Pass has been abolished and visitors do not need to provide identification before entry, it is better to prepare some documents before arrival.
Certificate of Insurance:
This will speed up your processing time before leaving the country or if you are asked to provide proof of vaccinations or testing during random screening course.
These documents can be presented in digital form, but airlines, immigration and health authorities will appreciate the extra effort if you print them.
Following the tips above will ensure you have a hassle-free trip to Thailand and can enjoy a few weeks of well-deserved vacation in the tropics.
Read More : Top 10 Maldives Tourist Places to Visit While in Maldives 2023
Read More : Digital Marketing Company in Indore, Graphic Design Company In Pune, Digital Marketing Company In Chandigarh,