Top International Winter Tourist Vacation Place Destinations
Find the most beautiful winter vacation destinations in the world and spend some time at home exploring. The colder season seems to light up a lot of places.
.
So check out 10 of these gorgeous winter vacation walks we recommend you try.
Almaty, Kazakhstan
Tashkent, Uzbekistan
St. Petersburg, Russia
Baku, Azerbaijan
Kyiv, Ukraine
Sofia, Bulgaria
Belgrade, Serbia
Bishkek, Kyrgyzstan
Yerevan, Armenia
Chisinau, Moldova
For more winter travel inspiration, check out the best winter snow holidays vacation around the world.
Almaty winter vacation places, Kazakhstan
Almaty is a great place to be in any season. However, it also offers the best winter rides. The city has many mountains. Winter is the most suitable time to have a winter trip to the most wonderful Almaty. During the winter months, Almaty becomes a popular tourist destination for adventurers.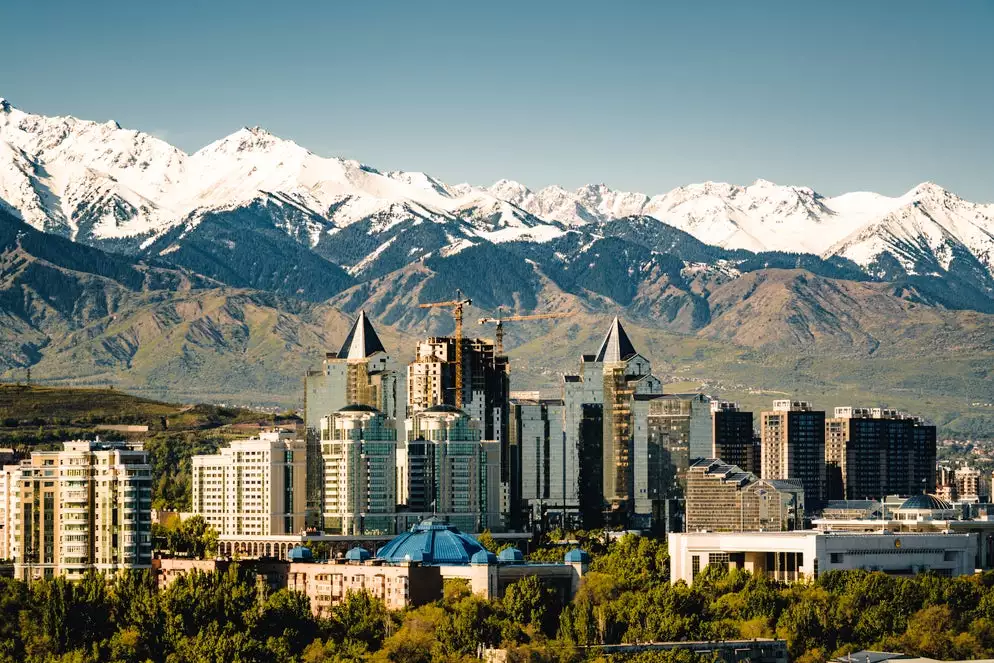 You can go skiing, snowboarding and other winter sports in Almaty. Almaty has earned a special place on the top of interesting winter vacation destinations, as visitors are spoiled for choice in winter here.
Medeu is a special attraction in Almaty, which is known as the highest skating rink in the world, and it is located just 15 km southeast of Almaty.
.
Things to do in Almaty, Kazakhstan:
There are many options for visitors in winter. People can simply enjoy the snow-capped mountains in and around the city. The real fun for extreme sports enthusiasts begins at 5,500 feet above sea level in Medeu. Here you can ski, snowboard and skate.
And after tiring work, those who want to relax in winter can go to the Arasan baths. You can also stay warm by stepping into the Abay Opera House in Almaty, where you can experience the culture of Almaty. In addition to these special winter attractions, all other attractions also remain open during winter.
.
Tashkent winter vacation places, Uzbekistan
Tashkent is a place to visit at any time of the year. The city, once on the famous Silk Road, looks reminiscent of Soviet times. Tashkent is the capital of Uzbekistan.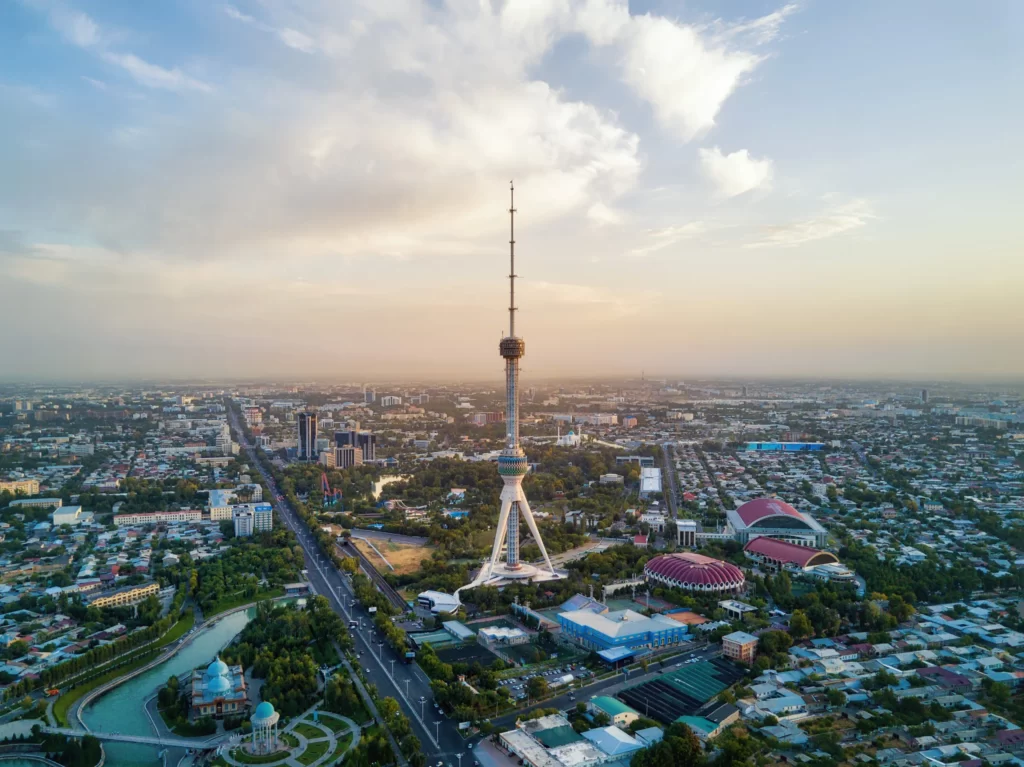 Tashkent is a wonderful city where you can see medieval buildings, European architecture, Soviet style buildings and modern glass and concrete skyscrapers in at the same place.
Not only is Tashkent also among the top international destinations to visit this winter. Tashkent has beautiful places that one can explore during winter. However, in all seasons, you can explore beautiful museums, Tashkent old town, famous markets, and more. in Tashkent.
.
Things to do in Tashkent, Uzbekistan:
You will get many ideas about winter vacation in Tashkent. The most popular ski resort in Uzbekistan is just 80 km from Tashkent in the Chimgan Mountains. People from many parts of the world come here to ski in the Chimgan Valley.
You can also ski, raft, and hike in another Tashkent winter attraction, Ugam-chatkal National Park that extends to the Tien Shan Mountains.
.
St. Petersburg winter vacation places, Russia
St. Petersburg, along with Moscow, is one of the two most popular destinations in Russia. This is definitely a place for those cold winter holidays. This is known as the homeland of the tsars and is also one of the most romantic places in the world.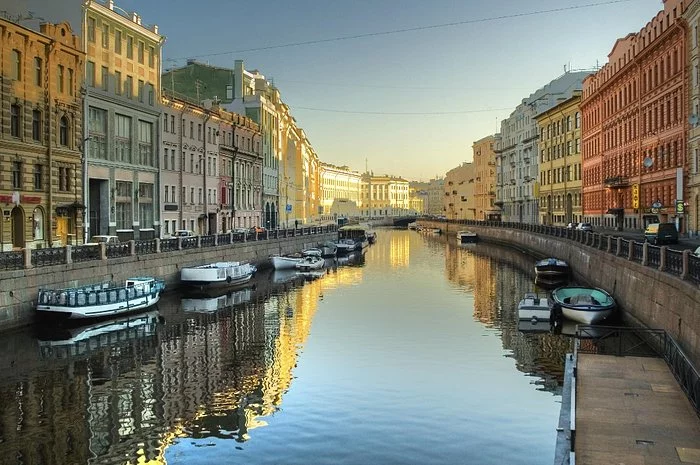 Saint Petersburg is known as the capital of Russian art, culture and literature. The entire central part of the city is a UNESCO World Heritage Site, home to amazing palaces and structures including the famous Winter Palace. Petersburg is one of India's favorite winter holiday destinations.
.
Things to do in St. Petersburg, Russia:
You'll be spoiled for choice in St. Petersburg. It's a very special winter vacation destination. You can see the famous Winter Palace. The world-famous Hermitage Museum is a must visit in any season.
Located on the banks of the Neva River and known as the Venice of the North, Saint Petersburg is home to a number of great churches, islands, fortresses, bridges and canals. Some of the famous attractions in the city are Kazan Cathedral, St. Isaac's Cathedral, Peter and Paul Fort, Royal Palace and more.
.
Baku winter vacation places, Azerbaijan
Baku is the capital of Azerbaijan. This land is a combination of ancient culture and modern features. The Old Town (Icheri Sheher) is one of the most famous streets in Baku where you can walk through a narrow alley.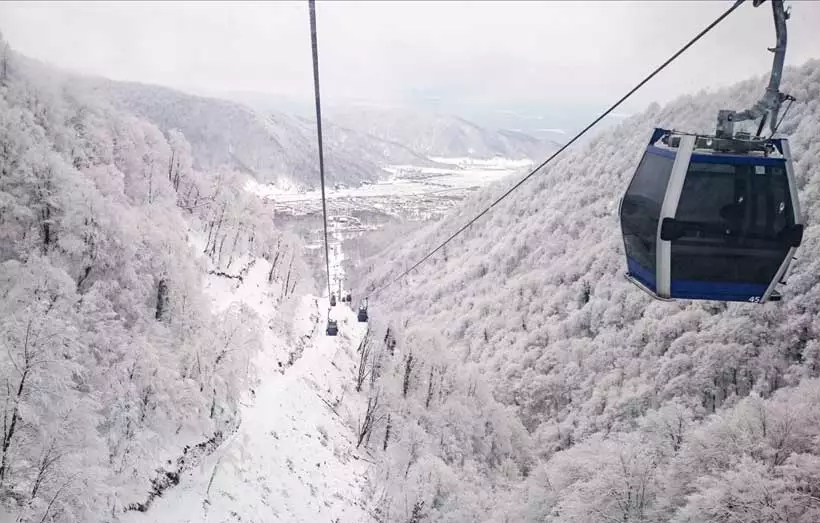 You can see the culture and traditions of the land in the Old City of Baku. Baku is also a good choice for a winter vacation destination. Although winters in Baku are very cold, the weather is generally good.
.
Things to do in Baku, Azerbaijan:
Winter in Baku is truly a beautiful experience. You can skate, ski, and climb snow-capped mountains. Shahdag Ski Resort offers world-class
ski facilities as well as recreational and cultural experiences. There are also other winter vacation ideas to explore in Baku.
One of them is the Absheron Peninsula just 50 kilometers from Baku. You can't forget to check out the Ateshgah "Temple of Fire" either, and a trip to Gobustan will allow you to explore sites of ancient Neolithic human rock art.
.
kyiv winter vacation places, Ukraine
Kyiv is the capital of Ukraine. Kyiv is experiencing a tourism boom. Located on the banks of the Dnieper River, Kyiv is a wonderful blend of post-Soviet Eastern Europe, centuries of history, rich cultural heritage and today an urban and cosmopolitan space.
Despite being a place to visit in all seasons, kyiv is definitely a place you can choose for a cold winter break. Kyiv has been dubbed the "hidden gem of Eastern Europe" and is quickly becoming one of the most exciting places in Europe to visit. Without a doubt, Kyiv is the most beautiful city of all the post-Soviet countries, and it is the intersection of east and west.
Things to do in Kyiv, Ukraine:
Winter in Kyiv is a special time. This is the time of entertainment and New Year's holidays, the city is beautifully decorated, the city is fully illuminated, and many festive events are held during this time. kyiv can definitely be one of the best winter holiday destinations for Indians.
You have many choices such as indoor and outdoor skating rink, skiing in Protasov Yar and fishing. If you like indoor events in winter, you can check out Kyiv's museums, which are great places to visit in winter.
.
Sofia winter vacation places, Bulgaria
Bulgaria is a wonderful place. Sofia is the capital of Bulgaria. Sofia is located at the foot of Mount Vitosha in the western part of Bulgaria. You can witness it at the Sofia History Museum.
Today, the city is home to major universities, commercial activities and cultural institutions. Sofia is also a place known as a winter vacation destination.
Depending on what part of the world you are from, you have to adapt to winter in Sofia. However, anyone can enjoy this beautiful city during winter.
.
Things to do in Sofia, Bulgaria:
The best thing about Sofia is that the city is surrounded by mountains. About 20 minutes from the center of Sofia is Mount Vitosha, a great place to practice adventurous activities such as hiking, biking, skiing and paragliding.
If you want to explore Sofia as a winter holiday idea, you can drive a short distance from Sofia, and you'll find smaller and less crowded ski resorts. You can also skate in the largest outdoor ice rink in the Balkans – Lake Ariana. So, you have a lot of fun things to do in Sofia in winter.
.
Belgrade winter vacation places, Serbia
Serbia is a Balkan country in southeastern Europe. Serbia is located at the crossroads of Central Asia and Southeast Europe. Belgrade is the capital of Serbia. Belgrade has a long history, hospitable people and many interesting attractions.
Belgrade has a special allure during winter, making it a special winter vacation destination. When you walk down Knez Mihailova Street, when you visit the largest Orthodox temple in the Balkans, and when you visit the Kalemegdan Fortress, museums, theaters and galleries in Belgrade, you know you've got it. An unforgettable travel experience.
.
Things to do in Belgrade, Serbia:
Winter in Belgrade is great. You can go to Belgrade if you are planning to spend a cold winter vacation. In winter, this city is super beautiful because the whole city is decorated with colorful lights sparkling for Christmas and New Year, for warming up in the cold, you can visit restaurants in the city.
During the snowy winter in Belgrade, you can visit the Temple of Saint Sava also in the Old Town, which is the largest Orthodox temple in Serbia.
.
Bishkek winter vacation places, Kyrgyzstan
Bishkek is the capital of Kyrgyzstan. Bishkek is a historic city with modern infrastructure. Kyrgyzstan is a country surrounded by mountains.
However, Bishkek is a city filled with colorful streets, markets, museums and famous squares. Bishkek is also a good destination for winter vacations.
The Ala Too Mountain in Kyrgyzstan, just 40 kilometers from Bishkek, offers breathtaking views for Bishkek, especially in winter. Ala Arca National Park is also just a 30–45-minute drive from Bishkek. In the city, the famous Osh market is a must in any season. And you must have a good time in and around Ala, which is so square in the heart of the city.
.
Things to do in Bishkek, Kyrgyzstan:
Bishkek is a great winter vacation destination. There are several ski resorts just outside of town. The largest is near the city of Karakol in the Tien Shan Mountains. Don't forget the Issyk Kul Lake; the seventh deepest lake in the world.
It is just a few hours' drive from Bishkek. And after getting tired of climbing, skiing and other mountain activities, you can relax in the traditional Bishkek baths. In addition, the city of Bishkek is always beautiful, and winter is no exception. So, you can stay in Bishkek during the winters to have a great time.
.
Yerevan winter vacation places, Armenia
The capital of Armenia, Yerevan is a special place to spend winter. Armenia is a country of mountains and Yerevan is also surrounded by mountains. Yerevan is pink in color with most of its buildings decorated with glossy pink stone.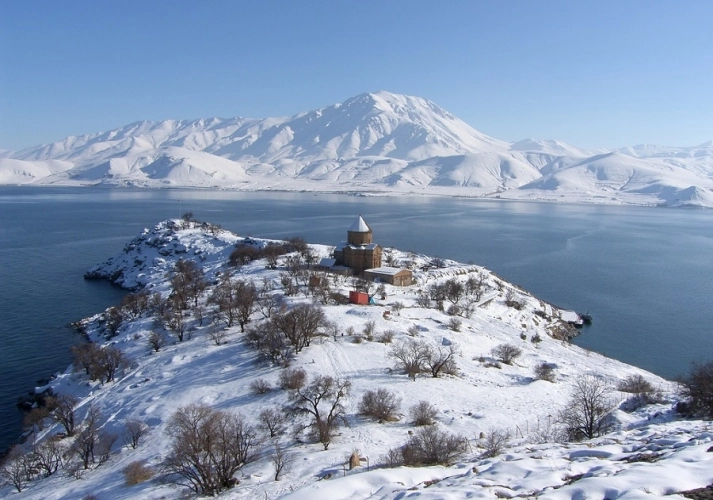 Both the city and the country have a very long history, and this is where Christianity was first transformed into a religion. Yerevan can be mentioned as a must-visit international destination this winter. This is because the snow-covered mountains here make for breathtaking views.
Besides the picturesque scenes, there are many attractions in Yerevan and most of them are concentrated in the center. In winter, you can visit this place for great experiences.
.
Things to do in Yerevan, Armenia:
The New Year celebration is one of the best things to see in Yerevan. Winter or no winter, you must be at Matenadaran in Yerevan, one of the largest archives of ancient manuscripts in the world.
Then you can visit other major attractions including Echmiadzin, Zvartnots Ruins, Khor Virap Monastery, Garni Temple and nearby ski resorts of Yerevan. Don't forget to visit Lake Sevan, the largest lake in Armenia and the whole Caucasus region when you come to Yerevan for the best winter travel.
.
Chisinau winter vacation places, Moldova
The capital city of Moldova is the lasest city in Chisinau. You can walk around town and learn about the place. The natural and historical landscapes of the country are the main attraction of the city for visitors.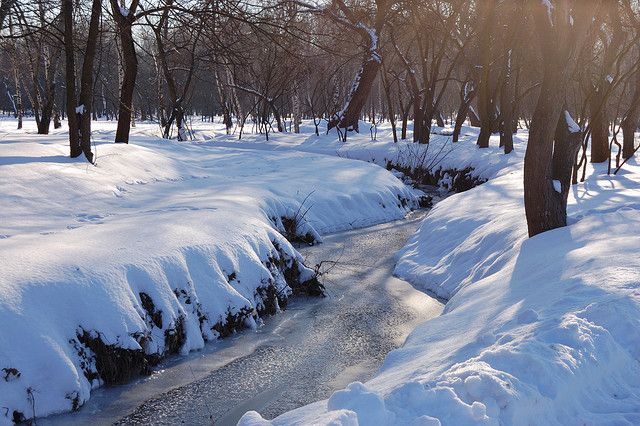 The city has several lakes, numerous parks and a wide variety of wildlife. Chisinau is a good choice for an enjoyable winter break. It has a very large natural spatial ratio. Also known as the Green Capital, Chisinau lies on the Bic River, surrounded by fertile land dotted with vineyards.
.
Things to do in Chisinau, Moldova:
Chisinau is famous for its wine tours. You can start your wine experience from the first day you arrive here. The town is also famous for its award-winning cognac and beer.
So, you are recommended to come thirsty here. Beautiful Chisinau at Christmas. The Christmas market, decorations and lights are super attractive here. The city would be a good choice for a winter vacation destination.
Read More : Most Wonderful Munnar Tourist Places to Visit In 2022